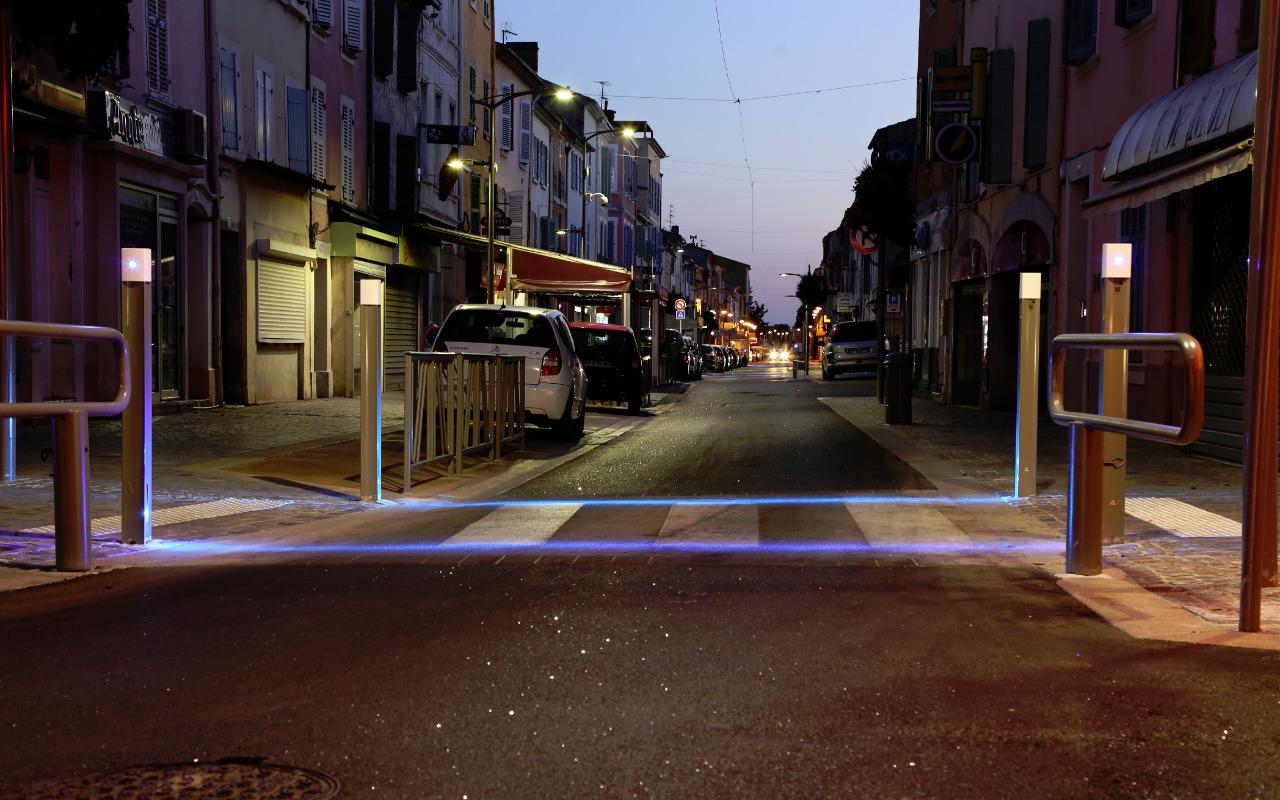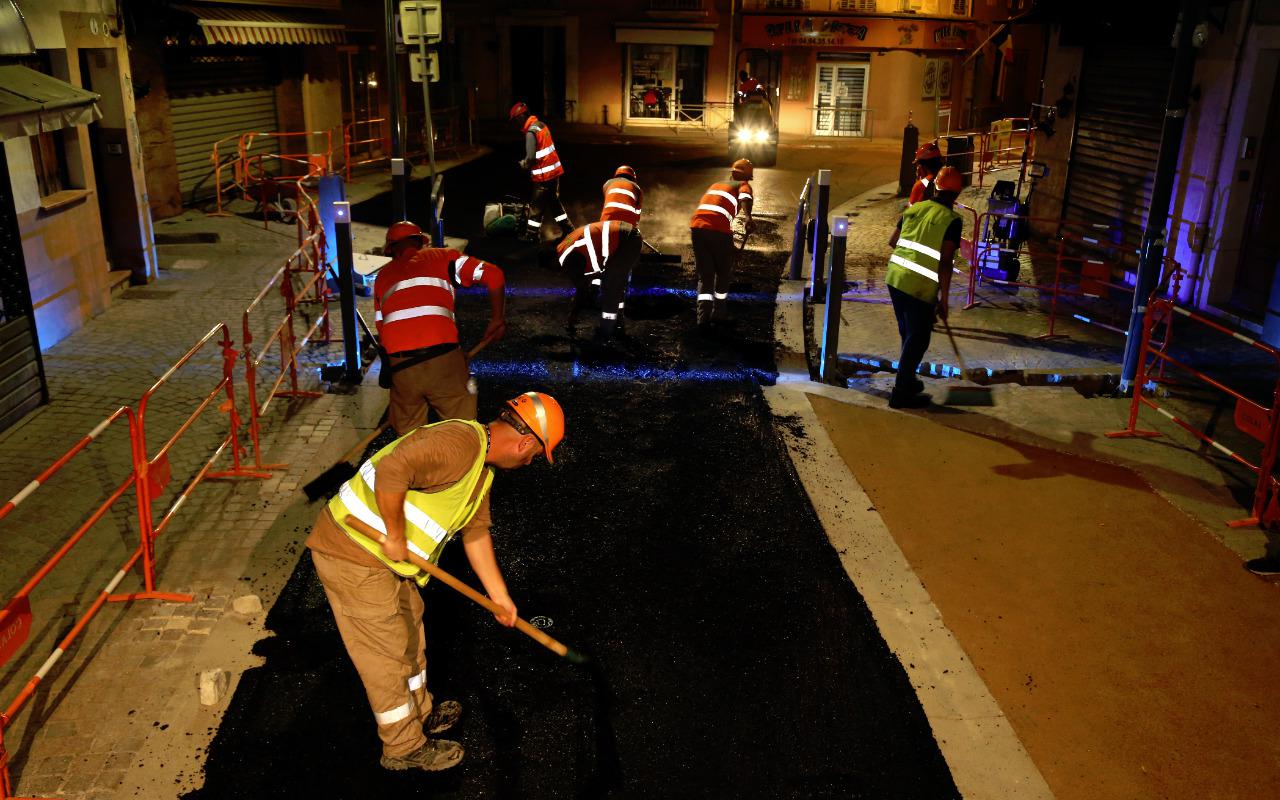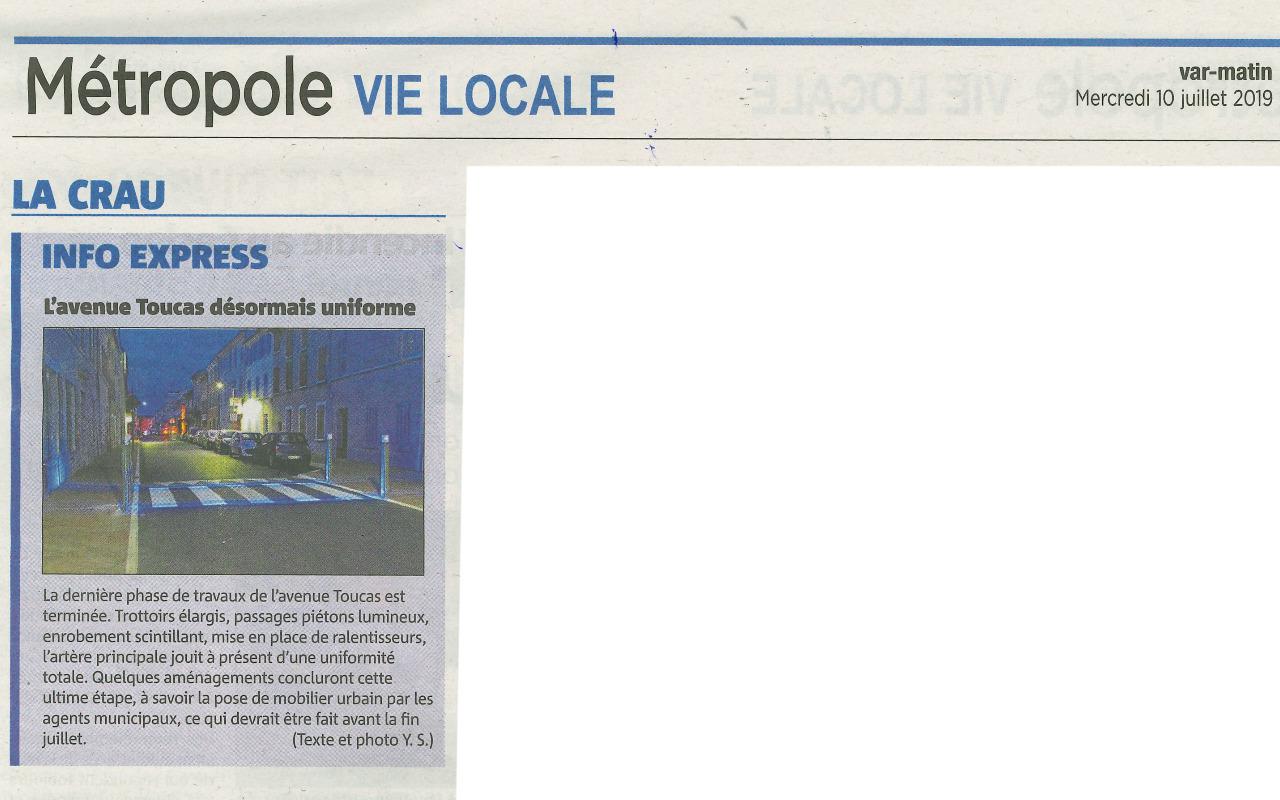 Luminous safety bollards in La Crau (Var - South of France)
S-Pass bollards installed at Toucas Avenue in La Crau (83) by the Avicollo Énergie company.

The new urban and safe development includes road repairs, installation of a sound-proofing and scintillating coating, creation of two crossing trays, requalification and widening of sidewalks, modernization and reinforcement of the public lighting network with the installation of candelabra LEDS Hanging planters and street furniture.

For Christian Simon, Mayor of La Crau, "the embellishment and modernization of the city center is imperative".